Community Software Comparison
Having a site that attracts a voluminous amount of traffic is a lucrative means of earning. A perfect example is Facebook's CEO Mark Zuckerberg, who is now known as the world's youngest billionaire. Hence, the increase in the number of firms offering software for site creation is expected. But of all these products, there are a few that stand out. Among these are the Chameleon and the DatingBiz software. To know which software to use, the following is a community software comparison for DatingBiz and Chameleon.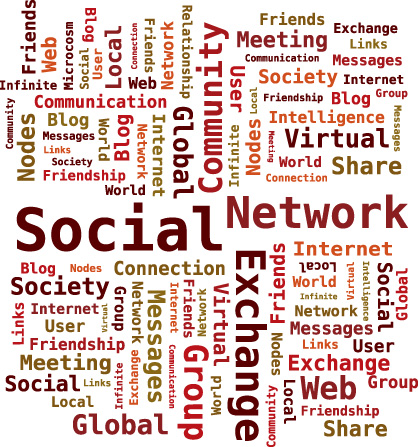 1. Design
The DatingBiz software package comes with five templates. However, the poor graphics and untidy layout make it difficult for you to switch from one template to the next and even display all five templates in one page. Judging on how the design is presented, it would appear that the software was created in the middle-90s and was never improved since.
On the other hand,
Chameleon
offers one default template included in its package. However, you can easily upgrade to have designers
create a design
based on your indicated preferences, ideas, wishes and examples. You can work closely with the designers until you get the layout that you would love your site to be dressed in.
2. Registration
How well you can navigate the site upon registration creates a big impact on your choice of software to use. Community software comparison on this aspect is as follows:
Chameleon has the registration and log in field easily accessible from the main page. The registration fields have input checks and that's a good feature that is often taken for granted by other sites. When registering, Chameleon will ask for some basic personal information like you're filling out a bio-data sheet. Chameleon has an integrated CAPTCHA feature which prevents bot registrations.
Meanwhile, registering in the DatingBiz is as follows:
Your username has to be about 4 to 8 characters in length. Usually, software companies would require a character limit of 3 to 15 in length. Compared to the Chameleon, the information required by DatingBiz is a lot simpler and fewer. The registration form can even be accomplished in just a few minutes, without navigating to another page. However, DatingBiz does not have CAPTCHA incorporated in the form so it lacks the capacity to identify bots upon registration.
3. Features
Another feature worthy of mention when you're doing a community software comparison is the list of available features. DatingBiz includes interesting features like five changeable templates, JavaScript-based chat room smileys, forums, all payment processors, affiliate and admin modules, as well as options for free and paid members.
On the other hand, for almost the same prize, Chameleon offers a lot more than the basic features of DatingBiz. Aside from the features offered in DatingBiz, Chameleon also offers a Calendar module, photo comments, blogs, music, videos, events, Flash-based games, places, and groups and a whole lot more.
4. System Requirements
Both products offer almost the same system requirements. However, DatingBiz has limitations when it comes to the domains that you can use. According to their website, you can only choose from the zones .biz, .net, .com and .org.
From the five points of community software comparison noted above, it is easy to understand why the
Chameleon community software
is selling like hot pancakes today.