Social Network Scripts Developer
ABK is the world leader in developing web applications.
With more than 10 years in business, more than 10 software packages among our products, we have no direct competitors (usually the competitors have either 1 product on the list and/or the quality or the number of features of the software is much lower).

We never use any third-party software,
we develop everything ourselves. The vast majority of the companies will offer you a third party video chat, a third party voip phone, a third party forum, etc. What does it mean to you? It means you will have to pay more license fees and what is very probable you will NOT have an unbranded solution. Your site will be full of logos of very different developers.
It is not the case with ABK.
We offer a video chat made by us, a 3d city made by us, a VOIP phone made by us, a flash profile made by us, etc. What does it mean to you? It's your site. Period. No encrypted files. No powered by's. It is your site.
ABK is a US-based Software Development Company registered in 2001. With over 7 years of experience behind, it is well-known for products like Chameleon, Oryx and MIXER!!. ABK has mostly concentrated on the development of online dating engines and social network software, like MySpace and Date.com.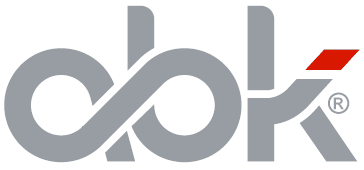 ABK is based in California, USA. With a staff of over 40 people, including qualified coders, designers, webmasters, administrators, managers, and a friendly skilled support and sales team. Each department has its own independent representative website featuring history, showcase and user-generated reviews and discussions. 2009 the company was sold to a new owner, who immediately began to develop new versions of the software.
ABK's products are currently powering several thousands of online dating websites and social networks.
Company Structure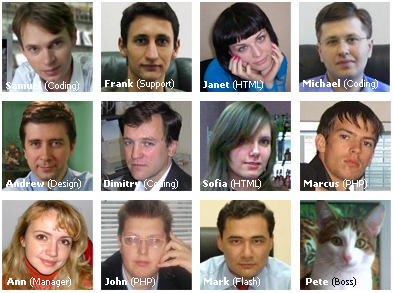 •
Software Development Department
ABK's Software Development Department is hosting and outsourcing to over a dozen of PHP, MySQL, JavaScript, and Flash web-coders around the country. The ABK Software Development Department is divided into 3 sub-departments:
a) The Core – ABK's main software development team, who are involved in the development of Chameleon®, Oryx®, etc. The Core is also responsible for software testing.
b) 3D-City® Department – the guys responsible for the development of the 3D-City® module, which allows Internet users to roam around a three-dimensional world 'socializing' with other users in real time. This department is based in the US.
c) FlashProfile® Department – a team of Flash coders, specializing in the development of a custom-structured online profiles feature for ABK's software line.
d) ABK-Experts – is a remote team of outsourced specialists, mostly made up of ABK's former coders, who offer custom programming work (modding) for owners of ABK's software solutions.
•
Graphics and Design Department
ABK's Graphics and Design Department is a 'busy hive' where Web-Designers, HTML and PHP coders, Flash Designers and 2D/3D Artists collide to form a squad, which is in charge of producing the layouts, skins and designs for ABK's products. The office can be considered an independent Graphics and Design company.
The Future
ABK is as active as ever bringing life into some new ideas to the industry:
• FlashSpaces® - a social network engine fully based on the latest Flash scripting technologies, adding dynamics, interactivity and color to classic online dating websites.
• PonySpace® - a 'miniature' version of Oryx® for handheld devices (PDAs, iPhones, SmartPhones, etc.)
• Chameleon® and Oryx® – the next generation of ABK products.
What is one of the first things that comes to one's mind after quickly looking through the ABK Chameleon Community Script website?
It is cheap, just under six hundred US dollars, and it has a massive amount of functions which, if bought separately, can amount to a few thousand dollars (just one example: the Live Video Chat module needs a dedicated Adobe Media Server, which costs $6000; but ABK's sophisticated technology made it possible to use server-side and remote services free of charge)! These to facts make most e-Commerce merchants and regular Internet users feel too naive and our dating software untrustworthy for most visitors. There is a simple explanation for such a cheap price and so much functionality in ABK Chameleon Community Software solution.
ABK's online dating software development team is composed of highly-qualified individuals ready to work not for the money but for the dating business developing top-quality dating system solutions and PHP social network solutions, and hopefully make the dating business and the online business area accessible for everyone.
The ABK headquarters, based in the USA, developed a strategy where the product, i.e. Chameleon Community Script, and the task is professionally handled. The internationally gained experience of ABK dating script development and management teams is indeed high to responsibly and effectively control the whole process. The combination of a USA based nerve center and the talented and skilled dating software programmers squad build up an efficient, hard-working team – The ABK Company. ABK endeavors to let anyone make dating site, PHP community and social network resources easy to setup and manage. ABK professional dating software developers will never let their clients drift off alone after buying the PHP community script; ABK will always be there for you, supporting you and guiding you to manage your dating business successfully. One of ABK's PHP dating business goals is to unite the world – international communication, cultural enlightenment through PHP social networking and dating communities – working not as much for the money as for the concept and the idea, motivated thereby. That is why Chameleon Community Script supports an unlimited number of languages, free upgrades, major fixes and updates, international customer support.
The external Chameleon community software modules, like Oryx, YouTube-like PHP Dating Video Sharing, Flash Chat, 3D Chat, and others, are only free for a limited time. This means that afterwards, later on, all these plug-ins will, in fact, be provided separately at a low price. Don't miss your chance to get Chameleon matchmaking software at bargain price. There is absolutely nothing to loose, even if you are completely new to the dating business, since the company provides so much support and guidance in setting up and managing the dating site software – simply compare the knowledge base (Help and Documentation: Articles, Demos, Forum and Free Active Support) to any other PHP dating software provider. All the functions of Chameleon PHP dating script can be tested online in the Demo section, with a fully-functional Admin Control Panel, Oryx and PHP Social Network – just try before you buy!
So, the "This PHP dating script is too good to be true…" phrase is completely incorrect and erroneous. Chameleon PHP community software is good and it is true! All the factors mentioned above, the goals and the global strategy of ABK make it possible for Chameleon dating script to be available for anyone at a very low price. ABK is sure that no customer will be dissatisfied with Chameleon.
It IS good and it is true!
ABK: a Leader in Social Software
ABK is a leading international dating software and social networking software provider.
ABK Limited is a privately owned company based in the United States. With a variety of dating software options, multi-lingual capability of the products, easy customization and unmatched support ABK delivers a private-label solution for any businesses and individuals that are looking for customized personals website platform that takes on the look and feel of their existing website or of what they imagine it should look like.
In 2007 our design department became a separate unit with separate management, so now if you order our software with a unique design you may be sure your design will be dealt with by professionals totally devoted to
dating and community sites' designs
. Visit ABKDesign.com to see it yourself.
Several programmers among us were in the team that created www.anastasiaweb.com and www.scanna.com, now the leaders in American matchmaking.
Call us:
+1 (310) 928-7931
Company Name:
ABK
Company Number:
2078427
Our business in community software
Our core business is developing and providing affordable
(the price is really low) personals software and associated technologies. ABK is established to assist our customers in developing niche or global online communities with the purpose of connecting like-minded individuals and unlocking the financial potential within that community.
Our staff
Our staff consists of a dynamic group of professional designers,
programmers, internet security and search engine optimization specialists, e-commerce professionals, and managers, all dedicated to bringing the best possible services to our customers. From a group of three - and in a few months five - young students; ABK has grown to a dynamic and effective team with a group of managers and over 40 full-time employees. Now ABK reached a level where we can provide a full series of services required for establishing a full-featured lifestyle dating platform and successfully running it over time.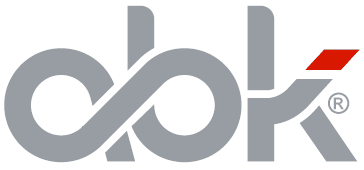 Several sites created by Chameleon & Oryx
We can also help you create your own dating site!
See what we can do for you. Here are some of the dating sites we have been working on.
Please visit
our portfolio!


blog comments powered by

Disqus